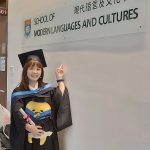 "I chose to pursue a major in Korean Studies as I was interested in learning Korean language, history, and society. The Korean Studies curriculum is very well-structured and comprehensive that not only does it offer Korean language courses, but also non-language courses on different topics related to Korea such as Korean history and literature. This allows students to attain high level of proficiency in Korean and gain insights in Korean history and society. I truly enjoy doing Korean Studies at HKU and I am going to do a master's degree in Korean Studies at Yonsei University to further explore Korea and sharpen my Korean proficiency."
Ms. Lo Wing Tung Bonnie
2021 Graduate, Korean Studies and Geography major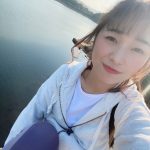 Korean is one of the coolest languages to learn now, but what's the hype? Bustling cities; mouth-watering food; countless cultural attractions. These are just some of the reasons and we could go on. More than anything: the Korean wave, especially K-pop inspired me a lot to learn Korean.
After learning Korean at HKU during the past 4 years, I have learnt a lot about formal Korean writing and reading which helped a lot on my work. I also gained a very precious opportunity to study at Yonsei University, and spent a really good time with the local Koreans. Indeed, the Korean Society at HKU also linked me with my current working place—Korean Cultural Center in Hong Kong.
Korean is not only my motivation to study, but also an important part of my life now. If you are interested in Korean and Korean culture, grab this chance to be a part of the Korean Studies Programme at HKU and construct a phenomenal future with us.
Ms. Kwok Wing Yi
2021 Graduate, Korean Studies and Comparative Literature major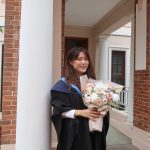 "I originally took Korean language courses so that I would be able to understand without looking at the subtitles when watching Korean shows. Thanks to the teachers' help, it was quite easy to pick up on the language and I had fun learning it. I then found my interest in Korean literature wherein I was able to utilise my analytical skills. This prompted me to further my studies at the University of Toronto upon graduation to learn more about their literature as well as the cultural backgrounds and ideologies represented in them."
Ms. Tsz Wing WONG
2021 Graduate, Korean Studies and English Studies major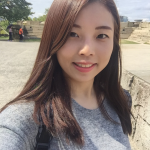 Chan, Hong Ying Jessica

Jessica graduated from HKU in 2013 with a BA in Linguistics and minor in Korean. Learning Korean is one of the turning points in her life. She received a scholarship to study Korean in Korea University in her second year of study, and she worked as a short-term intern at the General Consulate of Republic of Korea after she graduated. She then studied Korean again at Korea University. During her stay in Korea, she got a dream job in the largest cosmetic company in Korea – Amore Pacific. She is now working as a marketing associate in AMOREPACIFIC. She thanks her Korean teachers and Korean courses in HKU which provided her a very solid foundation of Korean and made the impossible possible.
Chuk, Tik Sze Kiz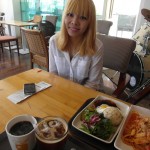 Kiz graduated from HKU in 2014 with a BA in Korean Studies and Translation. Upon graduation, she continued her studies in the School of Modern Languages and Cultures at HKU. Kiz is now a Mphil. candidate of Korean Studies. She is working on a research project on Korean queer media.  Her knowledge in Korean also helps her to work closely with the queer communities in South Korea.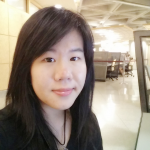 Lee, Cindy Ka Man
Cindy graduated from HKU in 2015 with a BSocSc in Korean Studies and Geography. After graduation, she decided to continue in further education. She is currently studying in a collaborative master's programme at The University of Toronto focusing on critical geographies in Korea and the geographies of belonging amongst Asia-Pacific Third Culture transnationals. As evident, Korean Studies was both a source of inspiration and influence in her current research interests and Korean language is useful in her research.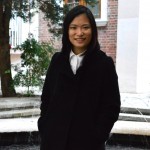 Ko, Kwun Lam Karen
Karen graduated in 2015 with a BA in Korean Studies and Linguistics. After graduating, she started working as a Programming Assistant at Channel M of CJ E&M Hong Kong, a Korean entertainment channel that provides service in South-east Asia. The Korean language skills she acquired in HKU have helped her a lot in the workplace where she needs to communicate frequently with Korean and handle translation work. And her exchange studies experience in Korea has provided her a better understanding of Korean company environment.
We welcome recent news from our alumni. To update, please go to SMLC Alumni registration webpage (click here). Or if you would like to be featured in this page, please contact the Programme Director.